Latest News
The latest news from the Stone Industry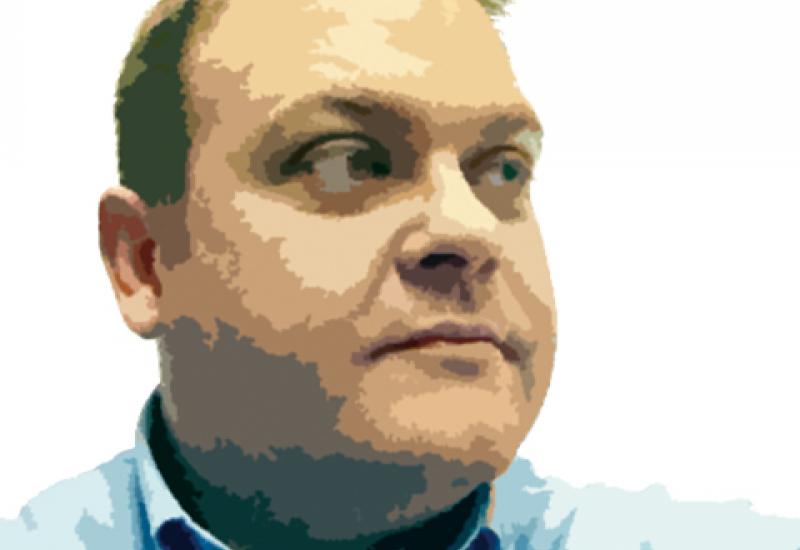 Mark Priestman is a Partner at Priestman Associates LLP, a leading façade preservation project consultancy. From stonemasonry and heritage skills through to site supervision and conservation management, the partnership is trusted by the leading brands of the sector as an NVQ provider for experienced, upskiller and apprentice workers. 07876 687212 [email protected]
If you want your workforce to commit to improving you have to lead the way.If the top of your structural pyramid is in some way exempted from skills development it sends out mixed messages, which is...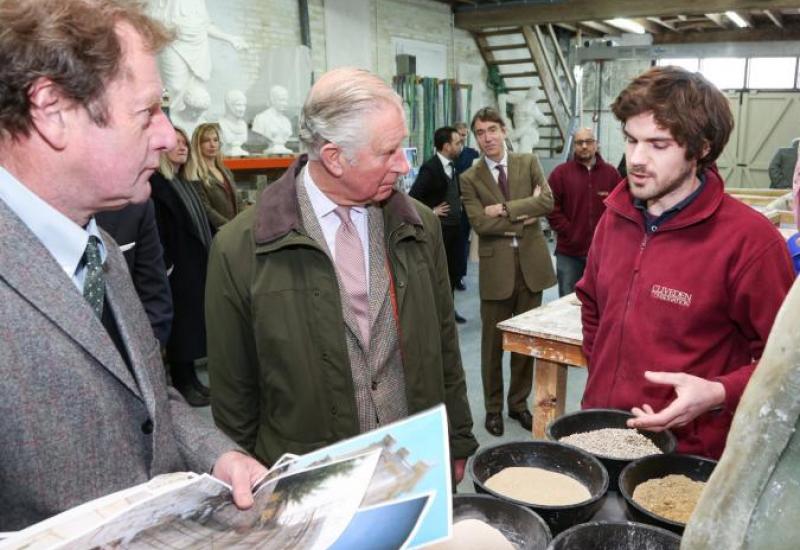 Trevor Proudfoot (left) at Cliveden Conservation's workshop in Houghton, Norfolk, when it was visited by the Prince of Wales in 2016. Prince Charles was visiting the workshop to see students from the Prince's Foundation for Building Community's Building Craft Apprenticeship who were being trained there.
Trevor Proudfoot, who established Cliveden Conservation at the tennis courts of Cliveden Estate in Berkshire, has died of complications from pancreatic cancer. He was 65.He was a stonemason who...
From the new premises of Stone Equipment International / National Masonry in St Helen Auckland, Co Durham, proprietor Andy Bell reflects on the UK stone market and how his company is helping stone...
US supermodel and businesswoman Cindy Crawford joined Cosentino at the Zela London restaurant on 17 September for the launch of its latest Tops on Top advertising campaign for its Silestone quartz....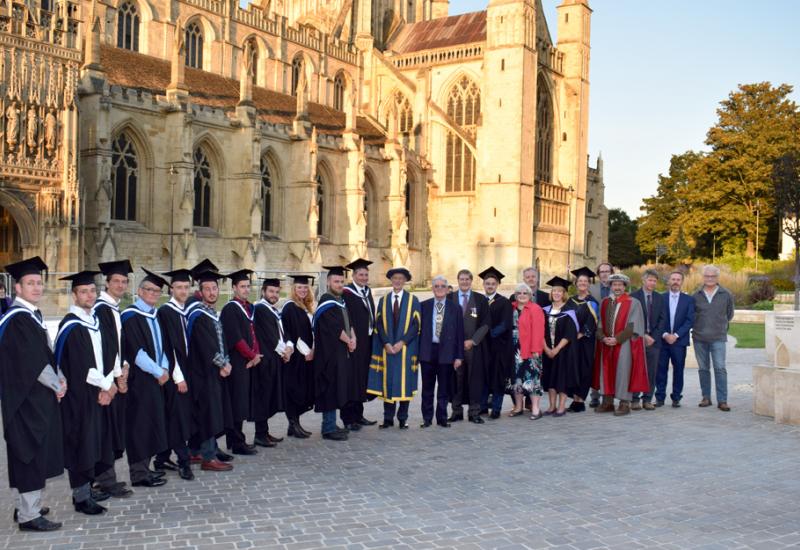 This year's graduates are: Kieran John  Batchelor, Neil Bishop and Simon Greenstreet (Canterbury); Oliver Chamberlain and Neil Marchant (Gloucester); Adam Coulson (Lincoln); Rita April Dawe and Matthew Rowe (York); Matthew Hoskins (Exeter); Luke Richard Herbert Kingston (Salisbury); Saul Sheldon (Worcester).
Eleven students of the Cathedrals' Workshop Fellowship (CWF) were presented with their degrees during Evensong at Gloucester Cathedral on 17 September.The following day, 13 students were...
Workwear brand Dickies has launched a campaign celebrating the skills of tradespeople who inspire others with their dedication and ingenuity. Among those featured is Rob Maxfield, stonemason and...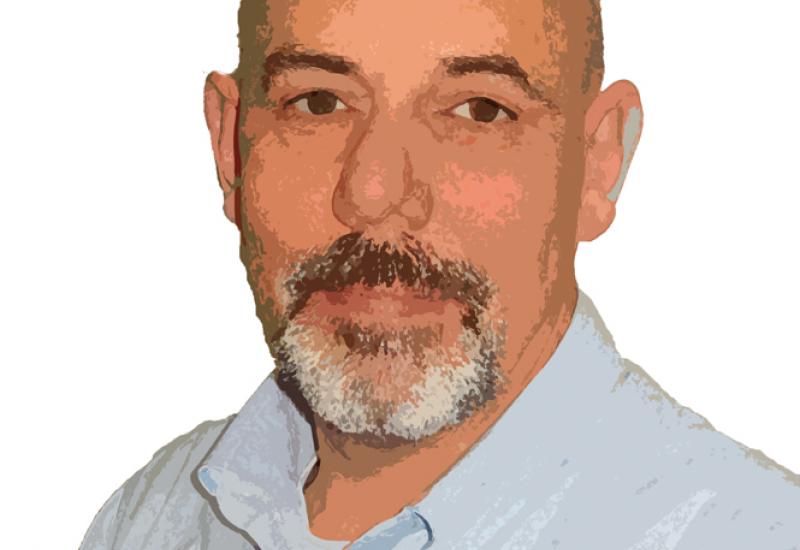 Robert Merry, MCIOB, is an independent Stone Consultant. He ran his own stone company for 17 years before becoming first an independent project manager and now a consultant. He is also an expert witness in disputes regarding stone and stone contracts. 0207 502 6353 / 07771 997621. [email protected]
The runaway train came over the hill and she blew. She blew!Bo-yo's million-to-one-against a no-deal Brexit comment on 26 June actually shortened the odds being offered by the bookies, which...
CED Stone Group is spreading the message that it's good to talk about mental health by helping with an installation at London Design Festival, which started on Saturday (14 September) and goes on...
For more information about the Stone Federation Heritage Group, email [email protected].
The Stone Heritage Group is one of the sector focus groups of Stone Federation Great Britain. It includes a wide range of stone companies, from quarry operators to conservation masons and consultants...
Ian Knapper, a stonemason and stone designer, gives us his opinions of the prospects for the trade.Stonemasonry has come a long way over the decades, producing stunning engineering feats using...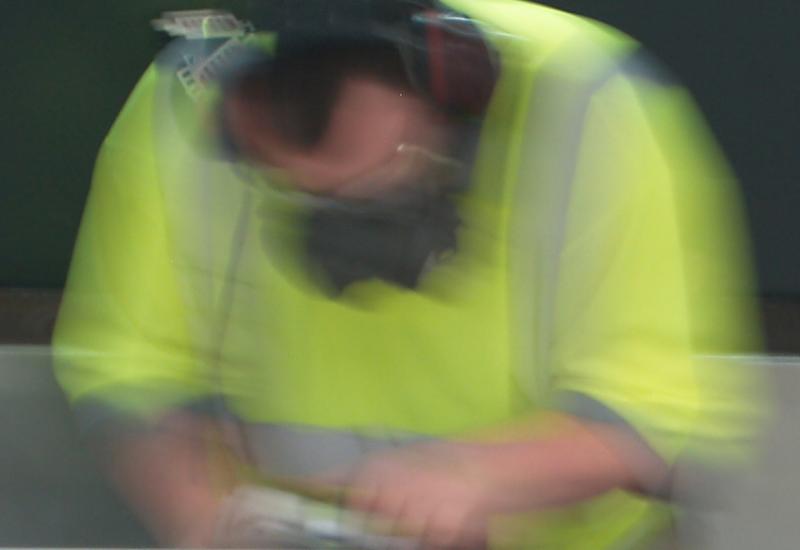 HSE is running a HAVS refresher course at the HSE training centre at Harpur Hill, Buxton, Derbyshire, on 2 October. You can book your place(s) here.
The Health & Safety Executive (HSE) has updated its hand-arm vibration exposure calculator, which is a spreadsheet you can download from the HSE website here (do not disable the macros or it won...
A new book called Historic Construction and Conservation - Materials, Systems and Damage (ISBN 978-0-367-14574-3) explores in its 324 pages with more than 700 illustrations fundamental questions...
The 4,120m² Spa at South Lodge, an exclusive hotel in the South Downs in Sussex, has opened to reveal an array of Caesarstone quartz surfaces designed by Sparcstudio, an independent creative...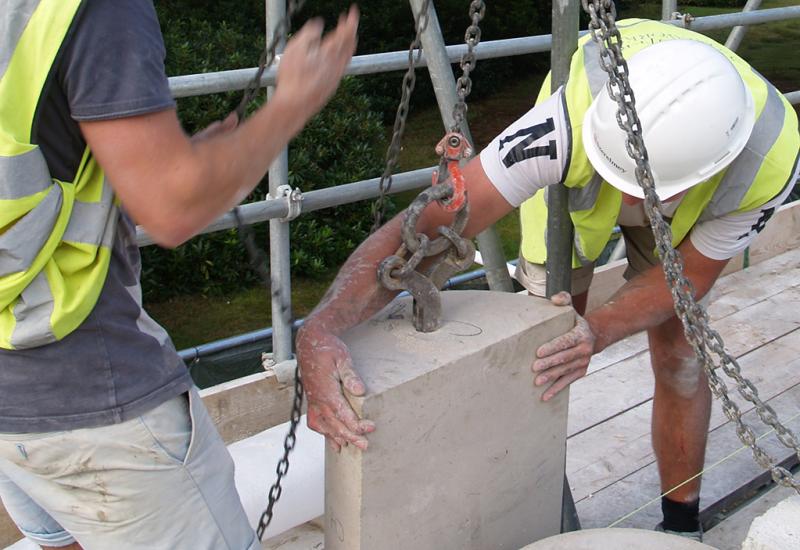 Get more information about the Specialist Applied-Skills Programme (SAP) in Stone Fixing L2 NVQ from [email protected]
If you have an employee who you need to get NVQ certified so that you can keep them on site, and who requires work-based upskill mentoring and some minimally contract intrusive formal training, the...
Once again, the inability of the construction industry to prepare for a change in taxation has seen the implementation delayed.HM Revenue & Customs (HMRC) has put off the implementation of...
Pages