Company News
The latest news from the Stone Industry
Supplying stone for projects in London such as 50 St James (where a Presidential suite is £40,000 a night) and winning jobs around the world from London architects has persuaded Italian company...
The Dry Stone Walling Association of Great Britain (DSWA) celebrates its 50th anniversary next year (2018) and to mark the occasion is planning a National Walling Competition at Kirkby Lonsdale, near...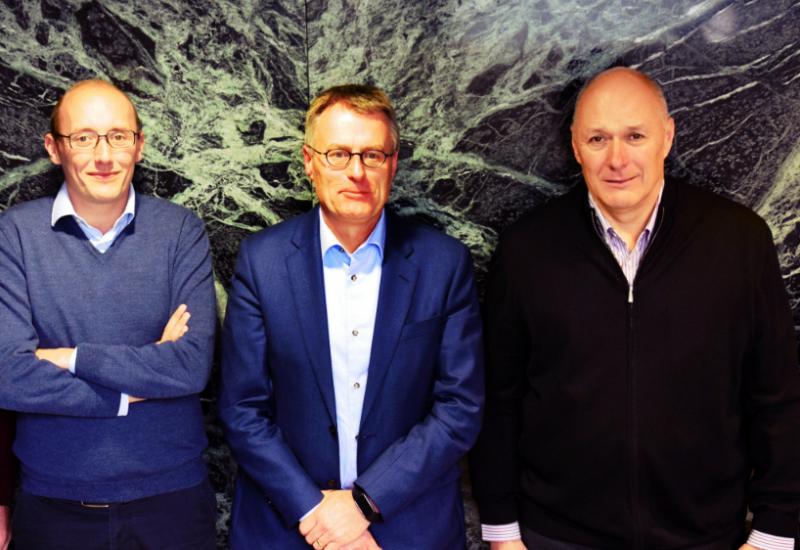 Gilles Van Overberge (left) and Dirk Van Overberghe (right) from Brachot-Hermant with Herwig Callewier of Beltrami following the merger of the two family-owned companies.

Photo courtesy of Lies Paelinck, Polycaro.be

 
Major Belgian stone wholesalers Brachot-Hermant and Beltrami have joined forces, with Brachot-Hermant having bought all the shares of Beltrami. Brachot has a depot in the UK in Erdington, Birmingham...
Tennis superstar Rafael Nadal joined Dekton and Silestone company Cosentino in London last night (9 November). Rafel was in the UK for the Nitto ATP Tennis Finals 2017, the Masters Cup, which...
An inaugural Heritage Building & Conservation (HB&C) lunch was held on 6 November in the magnificent Plaisterers Hall at One London Wall in the City of London, with more than 175 guests from...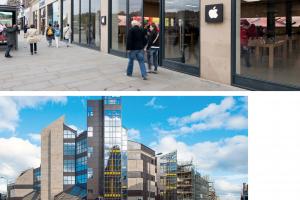 These are some of the impressive projects involving Dunhouse stones. Top is the Apple Store in Princes Street, Edinburgh, with its Blaxter sandstone; below that is the National Library in Edinburgh with its Catcastle Buff cladding; and at the bottom is Auckland Castle in County Durham where Cop Crag sandstone has been chosen for a new Scottish Wing extension.
You can see from the pictures here why clients and architects want to use British stones for their buildings. The stones come from some of the seven sandstone quarries operated by Dunhouse Quarry...
Johnston Quarry Group has bought Bath Stone Group from Elaine Marson and Bath & Portland from Hanson (part of the international Heidelberg Cement conglomerate with international sales of more...
In the 'Merry Month' column in the November issue of Natural Stone Specialist magazine, stoneCIRCLE has inadvertently been included among a short list of companies that have gone bust and re-...
Caesarstone UK, based in Enfield, North London, is offering up to 40% off selected colours and finishes of Caesarstone quartz in a promotion that starts today (1 November) and runs until 8 December....
The Stone Federation Great Britain Members' Event 2017, the annual gathering of its members from across Great Britain, takes place on 14 November at the world-famous home of Manchester United...
Carlos Zanarotti started Slab Centre after being let down by a stone wholesaler on a project where he was the specialist stone contractor. He thought he could do a better job and has set out to prove...
Geoff Smith's Portland limestone quarry company is suing Barclays, saying that the bank engineered the 2010 Administration of its operating subsidiary that extracted the famous stone, ...
Johnsons Wellfield has bought two new Volvo excavators for the primary extraction of Yorkstone blocks as it plans to extend its famous Crosland Hill Quarry.The company, based in Huddersfield, West...
"It's almost like having a new business," says MD Graeme Robertson as one of the UK's largest memorial wholesalers moves into its new headquarters and factory on the outskirts...
At the beginning of the year in the NSS report on the use of stone in hard landscaping we had a photograph of Victoria Hall at Kings Cross, London. We said then we would bring you further details...
Pages