Events
The latest news from the Stone Industry
The Italian stone exhibition in Carrara, Italy, which has for many years played second fiddle to the annual exhibition in Verona, has relaunched this year as part of what is being heralded a '...
Wishing all readers of Natural Stone Specialist magazine and its online audience here on this website a most enjoyable Christmas / New Year break. We are always happy to share your news and views...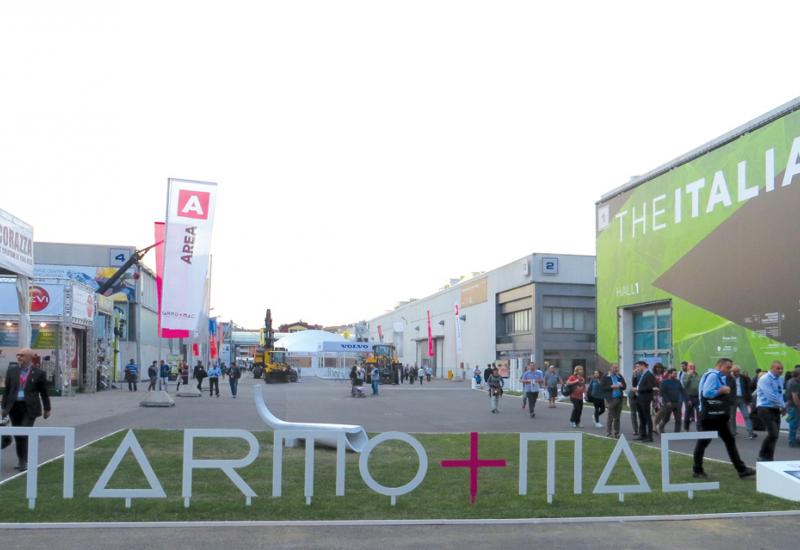 It has taken a long time, but with stronger growth in the world's economies, confidence has returned to the stone market internationally, which was reflected at Verona's 52nd stone...
The Marmo+Mac stone show in Verona will once again this year (27-30 September) be home to Italian Stone Theatre, a hall that shows what can be achieved in stone when top designers and skilled...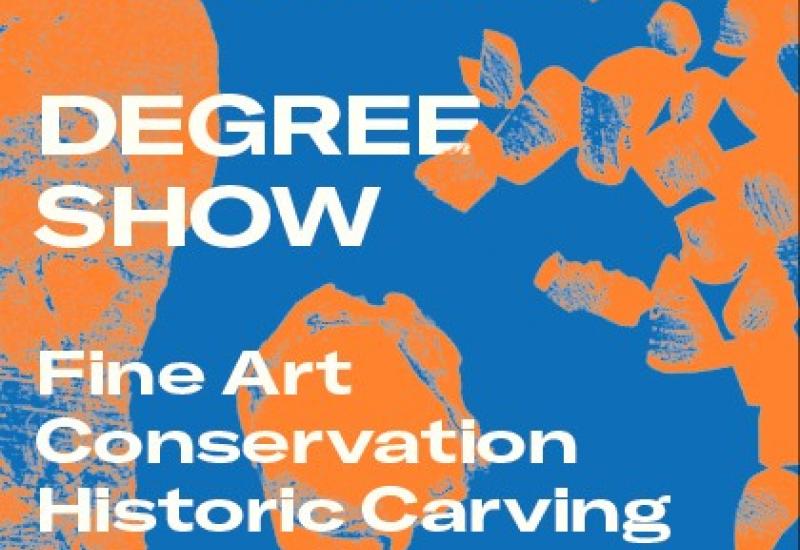 The City & Guilds of London Art School Degree Show is nearly here, with work by the school's talented Fine Art, Historic Carving and Conservation students. Tipped by The Guardian as one...
The memorial masonry side of stone presented another great little exhibition at Warwickshire Exhibition Centre just outside Leamington Spa on 15 and 16 June. It attracted more than 30 exhibitors and...
NAMM Tradex memorial masonry exhibition takes place at Warwickshire Exhibition Centre on 15 & 16 June. Here, NSS takes a look at some of the developments being featured by exhibitors on their...
City of London Livery Companies, including the Masons Company, and Lincoln Cathedral are joining together on 23 and 24 June to celebrate the traditional crafts and skills essential to the...
City of Bath College took the team prize in this year's UK Masonry Skills Challenge in May, followed by Weymouth second and Edinburgh third.Stone Federation, which runs the competition, says...
The Royal Horticultural Society's Chelsea Flower Show lost several regular exhibitors this year, including its headline sponsor M&G Investments. It left the London flower show with even...
The Tile Association's annual Tile Awards returned to London this year with a Burlesque extravaganza at the Radisson Blu Portman Hotel.Although burlesque tends to be associated with leggy...
Mark McDonnell, a technician at Moulton College, has taken top honours in the European Stone Festival held this year in Kiskunfélegyháza, Hungary, from 19 to 21 May.Last year the competition was held...
Three hectic days of the Natural Stone Show at ExCeL London came to an end on 27 April with many of the exhibitors glad of an extra day's break to recover afterwards with a bank holiday on the...
Wednesday was Trade Day at the Natural Stone Show at ExCeL London. Thursday is the last day of the show, designated as Conservation Day for the conference sessions being run in conjunction with the...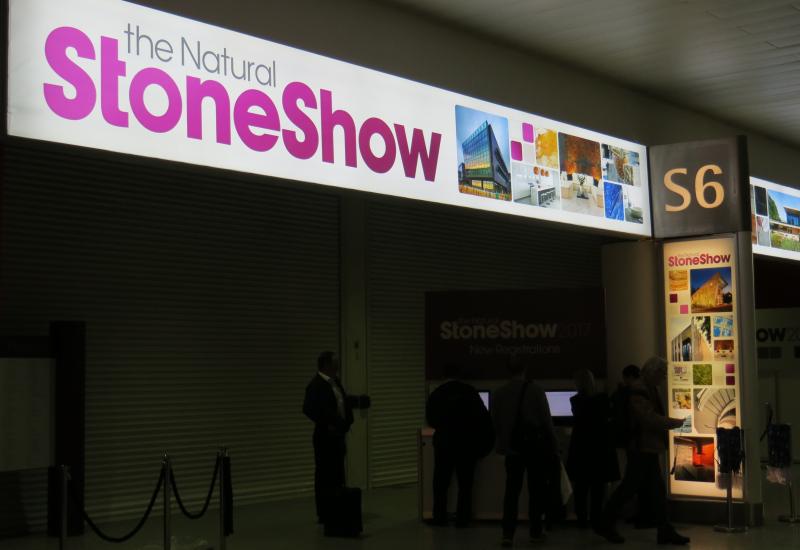 The shutters rise on day two of the Natural Stone Show at ExCeL London at 10am today (26 April).
This is the entrance to the Natural Stone Show at ExCeL London now (8am, 26 April 2017). The shutters will be up on the second day of the Show at 10am. This is the Trade Day at the conference where...
Pages