Events
The latest news from the Stone Industry
We often talk about stone being in harmony with its surroundings and Lorenzo Palmeri has given that a literal translation in 'Gerico', his contribution to the Italian Stone Theatre at...
Schoolchildren protesting about climate change in front of the Arena di Verona during Italy's international stone exhibition are a sign of the turbulent times... but the show goes on.There are...
The international world of stone once again met in Verona for this year's Marmo+Mac exhibition from 25 to 28 September.British machinery suppliers in Verona supporting the companies whose...
It's all a question of tasteFollowing the success of the first Stone Federation Quarry Forum 'British Stone & Wine' evening in collaboration with Arup at its offices in London,...
Congratulations to Ethan Conlon, an apprentice with APS Masonry who studies at Bath College, for representing Britain in this year's WorldSkills competition that took place this week (22-27...
Stone Federation Great Britain is back at the 7th annual Edinburgh Traditional Building Festival 19-22 August as part of the Edinburgh Festival Fringe.Sponsored by the Construction Industry Training...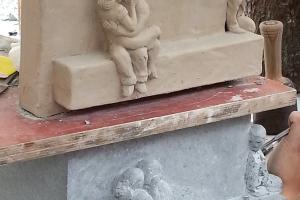 Henrik Størksen from Norway produced this carving from the clay model on top of it that he also fashioned. It will go into a bench in the new Torvet Square due to open in Trondheim next year. Although Henrik is an apprentice, his carving was judged to be the best work overall in the European Stone Festival this year.
More than 100 stonemasons and apprentices, including a good showing from the UK, had fun interpreting the theme of 'games' in soapstone at the European Stone Festival this month (21-23 June)....
With the memorial wholesalers staying away from this year's NAMM Tradex exhibition in the Warwickshire Event Centre near Leamington Spa in June, expectations of the event from those who did...
Sally Clarke of Odlings MCR, which supplies machinery and equipment to memorial masons, cracked open the Champagne as NAMM Tradex exhibition came to an end on Friday (21 June). She had a bag full of...
There is plenty of natural stone in the show gardens of the Royal Horticultural Society's Chelsea Flower Show these days and when the show opened at Chelsea Hospital on 21 May this year quite a...
The new British Standard for memorials, BS 8415, requires rigid fixing systems to withstand a hortizontal force of 150kg for a minute. To demonstrate just how difficult it is to produce a force of...
"Definitely the most successful Natural Stone Show I have ever been involved with during my 11 years in the stone trade."That was the message posted on LinkedIn by James Price, of new...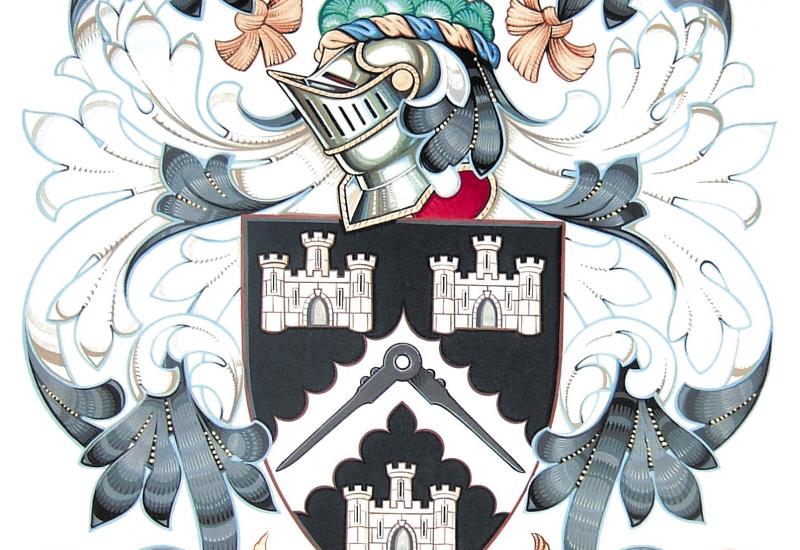 This is the Masons' Livery Company coat of arms. The Company is collecting masons' marks on its stand (A20) at the Natural Stone Show.
The Masons' Livery Company (the Worshipful Company of Masons, to give it its official title) is once again at the Natural Stone Show in London at ExCeL from 30 April to 2 May, where it will be...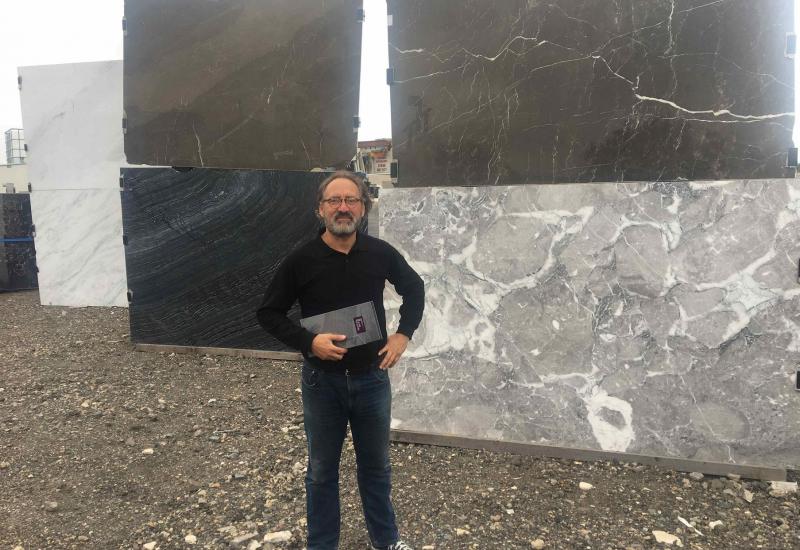 Carlos Zanarotti at his Slab Centre yard in Harefield, London, is looking for specialist stone sawers and fixers he can suggest to developers and architects for their projects and hopes to sign some up at the Natural Stone Show in London 30 April-2 May.
Slab Centre is looking for specialist stone contractors who can saw and fix and who it can recommend to clients who buy its stone.Carlos Zanarotti, who introduced Slab Centre at the previous Natural...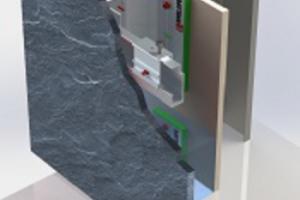 The new Welsh Slate / SFS UK facade system being previewed at the Natural Stone Show in London.
Welsh Slate has partnered with SFS UK, a market-leading fastening systems manufacturer, to create a new natural slate facade system it is previewing at the Natural Stone Show in London at ExCeL 30...
Pages