Natural Stone Memorials
The latest news from the Stone Industry
The Commonwealth War Graves Commission (CWGC), which looks after the memorials of 1.7million servicemen and women who died during the two world wars in more than 23,000 locations in 150 countries...
Sacred Stones is a company that has been established to build meaningful stone resting places for cremated remains. Its 'barrows' are inspired by the ancient burial mounds of our...
"I AM THE SWIFTUPLIFTING RUSH OFQUIET BIRDS INCIRCLED FLIGHT"The quote above is from a sonnet by Mary Elizabeth Frye, the only poem for which she is generally remembered. It has been...
A 'long voyage' has come to an end with the unveiling of a memorial in Albion Stone's Grove Whitbed Portland limestone to honour the merchant sailors who lost their lives at sea in...
On 10 November, the day before Armistice Day, there was quite a gathering on a piece of reclaimed land at the entrance to Romney railway station in Hampshire when a new World War I centenary memorial...
Irish company Stone Source, supplied by McKeon Stone, gets a stark reminder that conflicts continue as it builds new World War I memorials in Abuja and Dublin.The building of new memorials to the...
Memorial wholesaler A&J Robertson (Granite) Ltd of Aberdeen will be moving into new 1,800m2 premises next year that are currently under construction (pictured right).The business, which supplies...
Mike Dewar, who moved into PR after successful careers in the army and the International Institute for Strategic Studies, taking over in 1995 the account for what became the Memorial Awareness Board...
David Francis is a hands-on mason who has specialised for many years on the memorial side of the stone industry. He was Technical Advisor to the National Association of Memorial Masons, writing...
The Portland limestone Armed Forces Memorial at the National Memorial Arboretum is due to re-open in November following a year undergoing major renovation work less than a decade after the...
Scottish memorial wholesaler A&J Robertson (Granite) Ltd, based in Aberdeen and supplying the whole of the UK, has been fined £23,500 after an employee's back was crushed by a slab of...
A company called Sacred Stones, set up by two stoneworkers, an entrepreneur and a molecular scientist, is offering a new way of commemorating cremated remains.The company has been formed by Martin...
More gravestones have been pushed over by vandals. This time around 50 stones were knocked over in Hammersmith & Fulham Council's cemetery at North Sheen in London on Saturday night (13-14...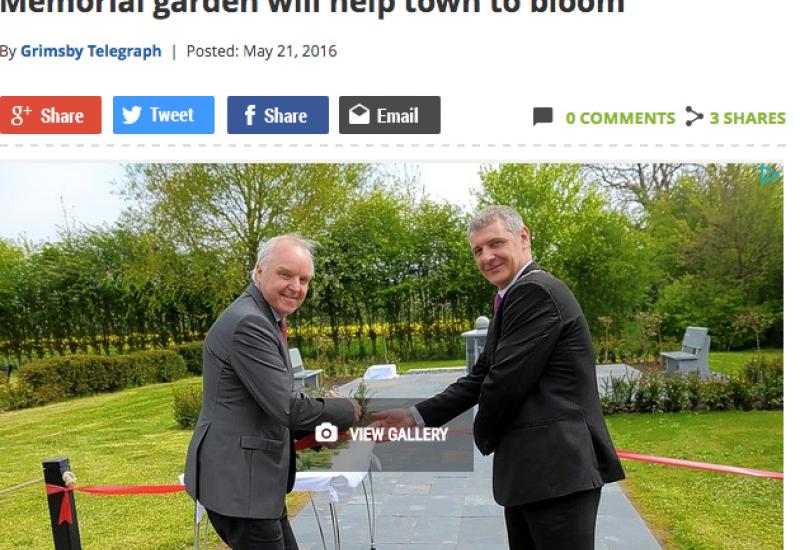 The report on the Grimsby Telegraph website in May when the Garden of remembrance was opened (go to the website).
Thieves have stolen the 'Black Slate' paving slabs from a new garden of remembrance opened in May in a cemetery at Immingham, North East Lincolnshire.The riven dark shale slabs, about 30m2 of...
Memorial masonry company Kenward & Son Ltd, with outlets in Greenford and Yiewsley, West London, and Director Nicholas Batt have had fines imposed on them for using the NAMM logo when they were...
Pages