Latest News
The latest news from the Stone Industry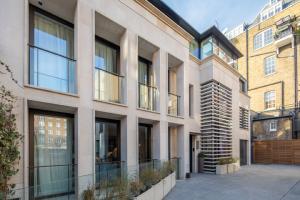 Client: PrivateArchitect/Designer: Boundary SpaceContractor: Icon 1992Stone Installer: Unique SurfacesPortland Stone: Jordans Whitbed, Grove WhitbedThis prestigious mixed use new build property in...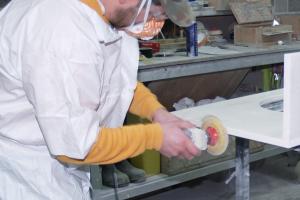 If you employ people you presumably already know you have a legal duty to assess their working conditions and protect them from harm*.People you employ also have a responsibility for their own health...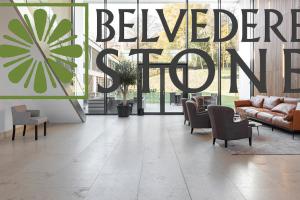 Simon and James Hart of Lovell Stone Group, operating five quarries in the South of England, have started a new company called Belvedere Stone to sell imported stones as flooring and paving.Managing...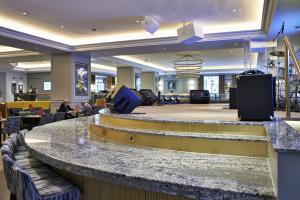 Client: GLH HotelsDesigner: Scott Brown RiggStone Contractor: stoneCIRCLEAnother of stoneCIRCLE's projects involved the fabrication and installation of the stone for the Hard Rock Café in the...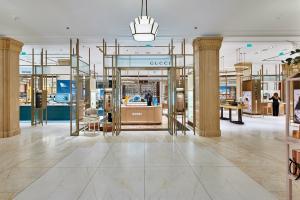 Client: HarrodsDesigner: GA GroupContractor: JaysamStone Contractor: stoneCIRCLEFollowing a commission to supply and install a marble staircase for the Fine Watch Room at London's world famous...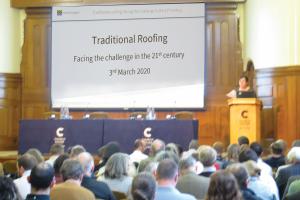 Roofs play a significant role in defining the built heritage. Historic England explored some of the issues involving roofs at a major conference in London in March titled Traditional Roofs: Facing...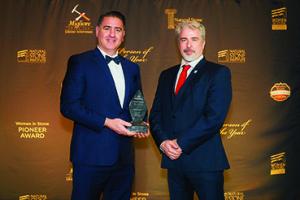 Stone hard landscaping specialist CED Stone Group's North American arm has won a prestigious Natural Stone Institute Pinnacle Award in the Public Landscapes/Parks/Memorials category for the...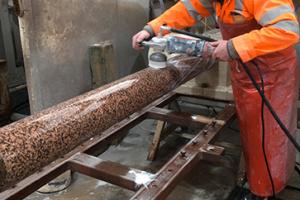 Three ornamental pillars crafted of Peterhead granite from Aberdeen by stonemasonry company Fyfe Glenrock have gone across the Atlantic to be used in the restoration of the historic building of The...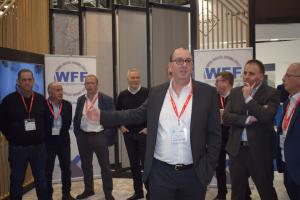 The new Worktop Fabricators Federation was officially launched on the stand of one of its sponsors, Caesarstone, at the KBB exhibition at the NEC, Birmingham, today (2 March).Amir Reske, CEO of...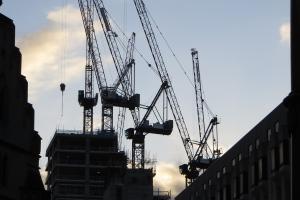 A new 68-page report from the Chartered Institute of Building (CIOB) says the construction industry is about twice the size official figures say it is.The assertion is made in The Real Face of...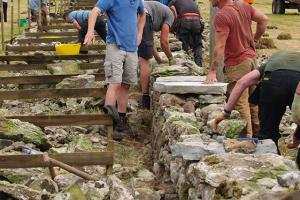 Given the current Coronavirus outbreak the DSWA Trustee Board has taken the difficult decision to suspend all DSWA events, courses and activities until the end of June. We all need to help...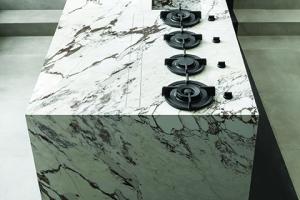 Stone wholesaler Nile Trading introduces 'The Top' from Marazzi to the UK.Nile Trading is sole distributor of the large size porcelain stoneware from its headquarters and warehouse in...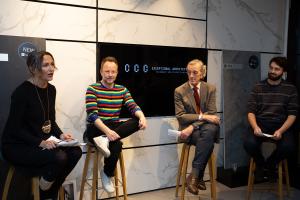 There are two websites that are a bit unusual and could make a difference to the stone industry in the UK. One is new. The other was launched in 2009 and is about be relaunched.The one launched in...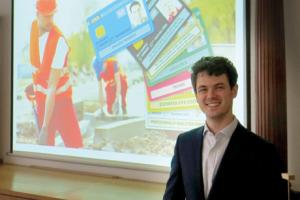 The stone industry seems to be reaching the successful conclusion of its attempt to get its own Trailblazer apprenticeship, said Michelle Turner, Chair of the Natural Stone Industry Training Group at...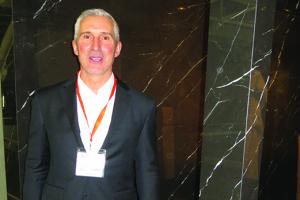 Louis Livramento, Director of London stone company Livra, used the Surface Design Show at the Building Design Centre in Islington this mont (February) to introduce his new company, Clay International...
Pages