Latest News
The latest news from the Stone Industry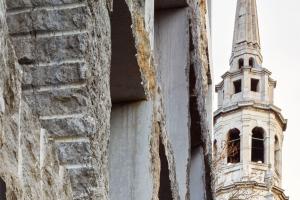 New Stone Age Exhibition and events programme at The Building Centre, Store Street, London Open from 27 Feb - 15 May Monday to Friday: 9am – 6pm Saturday: 10am – 5pm ...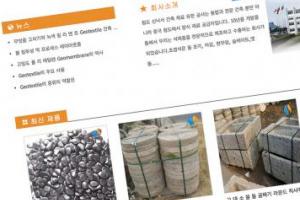 In order to protect visitors to the KBB exhibition at the NEC, Birmingham, 1-4 March, from the Coronavirus epidemic, the Chinese presence is being made purely digital.KBB Event Director Mark Gordon...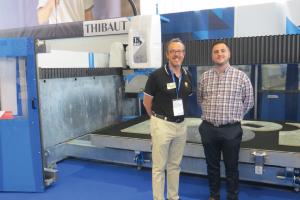 THIBAUT invites you to its Open Days on 27 and 28 March at its headquarters in Castres, France French stone machinery company Thibaut extends an invitation to join it at open days...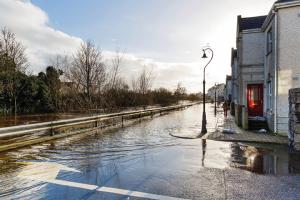 As flooding once again hits communities all over the UK it is clear it is a growing problem. Yet sustainable drainage systems (SuDS) tend to be an afterthought in most hard landscaping in England, in...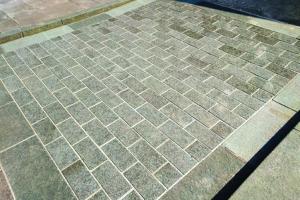 Hardscape Stone provides all the answers in Birmingham Hardscape was approached to assist in developing proposals for the paving design for Centenary Square, Birmingham. Having provided a...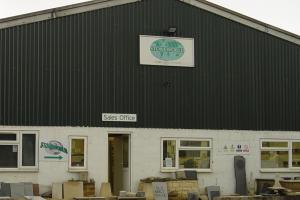 Two companies have been found guilty of health & safety failings after a worker was badly injured when a five-tonne Pelligrini wire saw being installed toppled and hit him. Stoneworld (...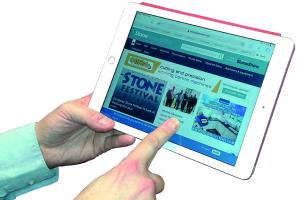 The Mystery Surfer revisits the websites of the stone industry and is generally impressed, but has some advice on getting noticed. Back in the day I was this magazine's Mystery Surfer. The...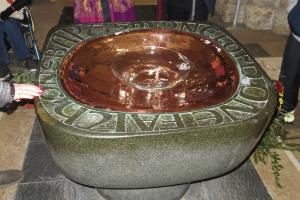 The Lettering Arts Trust, the champion of the lettering arts in stone and other media, sees an exhibition of the work of John Skelton open on 13 March at its gallery in Snape Maltings, Suffolk. The...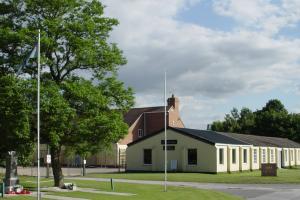 Following the appointment of Administrators at stone company J Rotherham Masonry this month (read more...), 78 of the 200 or so people made redundant have contacted a law firm in the hope of claiming...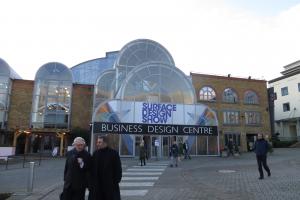 Surface Design Show was back at the Business Design Centre in Islington, London, this week (11-13 February) with Stone Federation once again hosting the Stone Knowledge Hub, supported this time by...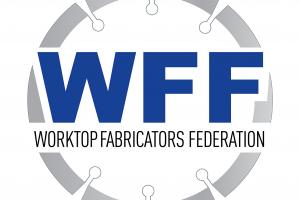 The Worktop Fabricators Federation, introduced in Natural Stone Specialist magazine in December, is being launched softly on 17 February and officially at the KBB exhibition at the NEC in Birmingham...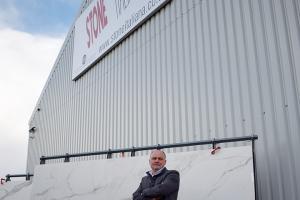 "We're building our business on solid foundations focussed on adding value to our customers" – Phil Winter, Sales & Marketing Director. Italian Luxury Surfaces has...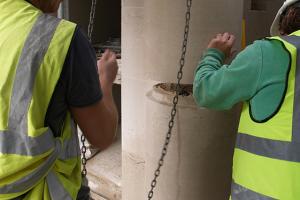 This is a learning and development day for sub-contractors and contractors who want to raise their awareness of construction contracts and run them successfully. It takes place in London on...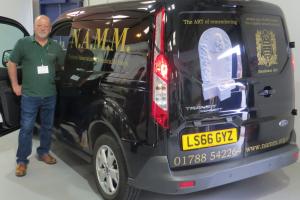 NAMM (National Association of memorial Masons) does seem to have more than its fair share of internecine conflict. The latest has stemmed from a three-day industrial tribunal last month (22-24...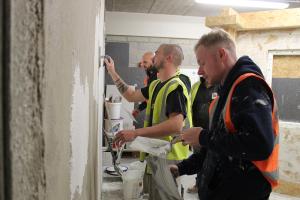 Building materials provider Baumit is opening a new training academy in Doncaster to provide insights into all aspects of external wall insulation - of growing importance as even historic buildings...
Pages