Equipment
The latest news from the Stone Industry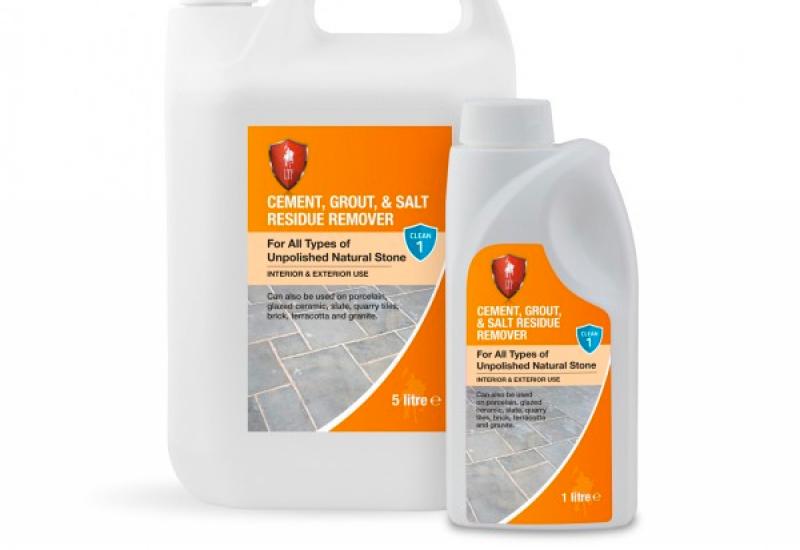 British stone care product company LTP has launched a new cleaner for removing cement, grout and efflorescence from even acid sensitive limestone and marble, as long as it is not polished (becaue it...
Restorative Techniques, the specialist cleaning equipment supplier that makes the ThermaTech superheated water cleaning system (often called steam cleaning), has published a video showing it in use...
Stone tools and equipment supplier Stonegate has extended the latest time orders can be received for next day delivery by an hour. The cut-off time is now 4pm.Stonegate says the extension is the...
In order for CNC machines to cut accurately and efficiently they need to have the precise dimensions of the tools they are using.Now they can - and quickly - thanks to the ClearCut Tool Setter, the...
Omag has made a more compact, monobloc five axes CNC bridge saw for making worktops and fireplaces. It is called the Digitale 5, which it introduced at Marmo+Mac in Verona in September. It has proved...
Machinery needs a lot of clean water, which is encouraging companies to install more reliable recycling systems. These are some of the latest installations.On Point Engineering introduced itself last...
Since waterjets got the fifth axis that allows them to cut mitres, sales of them have been increasing in the stone industry in the UK and across the world. Many stone companies that have not yet...
ThermaTech stone cleaning equipment from Restorative Techniques is being used all over the world by the Commonwealth War Graves Commission (CWGC) as its prefered system of cleaning gravestones and...
Being close to high levels of traffic pollution and next to water makes the Aviva building in York vulnerable to biological soiling.Stonehealth DOFF was chosen (by Purple Rhino, which is a...
The latest 8-16 tonne lift truck series of American Hyster forklifts, sold in the UK by Briggs Equipment in Cannock, Staffordshire, take a new look at coping with dust.Dust – in workshops and...
Italian stone machinery manufacturer Breton has licensed its Worthy bridge saw to be made in China, mainly for the Far Eastern market.Breton has stopped making the Worthy, which it has replaced with...
BAL is launching two new uncoupling mats with particular advantages for problem floors.Following the launch of the award-winning BAL Rapid-Mat in 2014, the Flexbone range offers two different...
Wiseman has launched a sandstone cleaner under the name of SSC that it describes as "the next generation" of cleaner for sandstone (including York stone). It helps remove algae, moss,...
Saint-Gobain Weber has launched a premium tile fixing grout called Weberjoint Premium that it says gives a high quality finish with long lasting performance.It is scratch-resistant, water repellant,...
BAL has launched a new epoxy grout for floor tiling.It is a three-part resin grout available in new Smoke and Ebony colours.With a formulation comprising liquid resin, liquid hardener and powder...
Pages