Latest News
The latest news from the Stone Industry
Robert Merry is an independent stone consultant and expert witness in disputes. He ran his own company for 17 years before becoming first an independent project manager and now a consultant.Firstly,...
The First Minister of Wales, Mark Drakeford, praised the contribution to the principality of minerals extraction when he delivered the keynote speech at the annual Mineral Products Association (MPA)...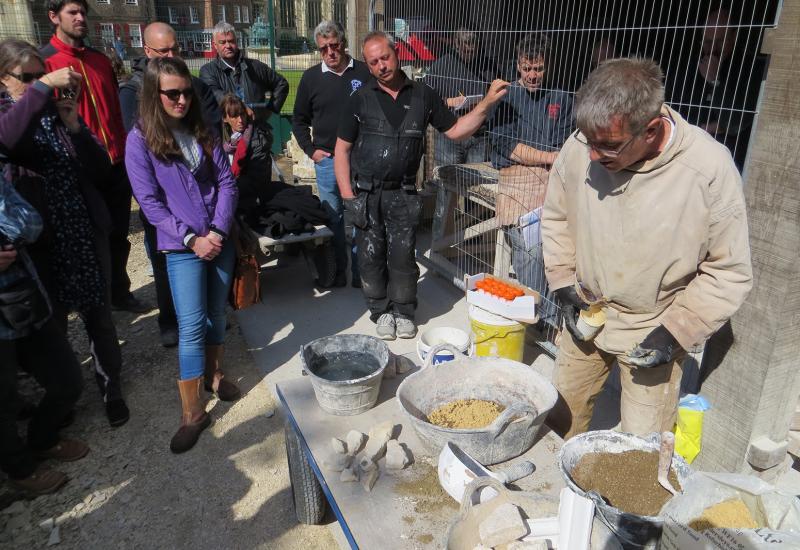 Nigel Copsey will talk about the benefits of hot lime at the symposium in York on 10, 11 and 12 June. To book a place on the symposium, click here.
Want to know about traditional lime mortars? Then book a place on the Building Limes Forum's 'Traditional Mortars Symposium' taking place in the Hall of St Anthony in York and York...
Europe could soon be joining China in having tariffs imposed on its quartz and granite by America.An American interagency group is meeting on Wednesday this week (15 May) to consider import duties on...
The North West's Roofing Apprentice of the Year has been rewarded with a trophy in Welsh Slate.Welsh Slate, the UK's largest manufacturer of indigenous natural roofing slate, supplied...
It is useful sometimes to take time out to think about what you are doing and why you are doing it, as well as to hear the latest thoughts on a subject. That was the benefit of this heritage CPD from...
Marcus Paine is the new President of Stone Federation Great Britain. He was elected at the Federation annual general meeting on 1 May that took place during the Natural Stone Show at ExCeL in London....
Watch a video of SMC Stone Machinery at the Natural Stone Show at ExCeL London, 30 April-2May 2019.
"Definitely the most successful Natural Stone Show I have ever been involved with during my 11 years in the stone trade."That was the message posted on LinkedIn by James Price, of new...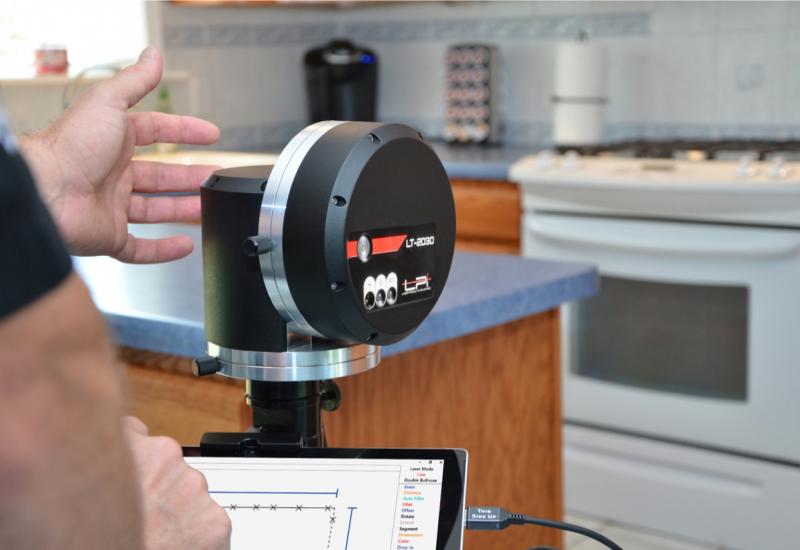 The laser digital templater from LPE Group is just the start. Visit the company's stands (D60, E59) at the Natural Stone Show in London to see so much more.
The Americans achieve some of the highest productivity in the world by devising innovative solutions that reduce waste, save energy and achieve more product per employee.You can see some of those...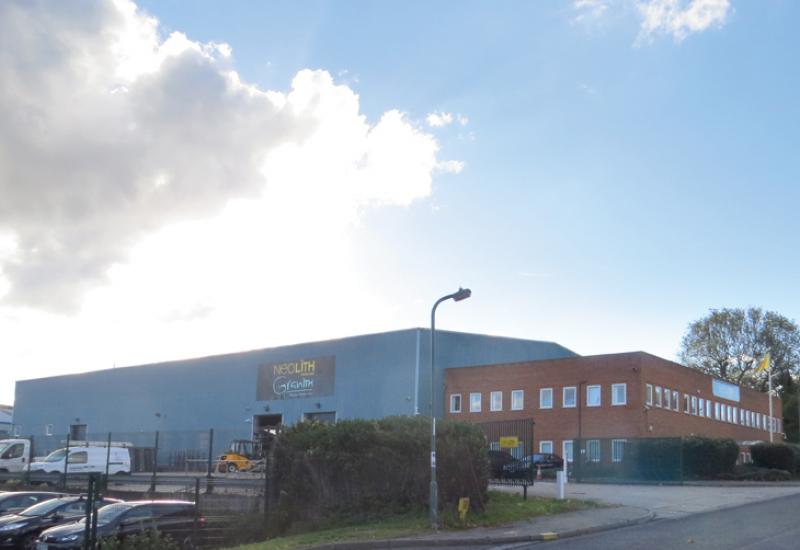 The Size spent last year preparing and filling its own 3,000m2 Neolith and Granith warehouse in Harlow, Essex. At the end of the year it also opened a showroom in London. Now it's ready to rock...
Chris Arund, the UK Commercial Director at machinery company Intermac, believes ceramic and sintered material is the next big product area for stone processors – an area many have already moved...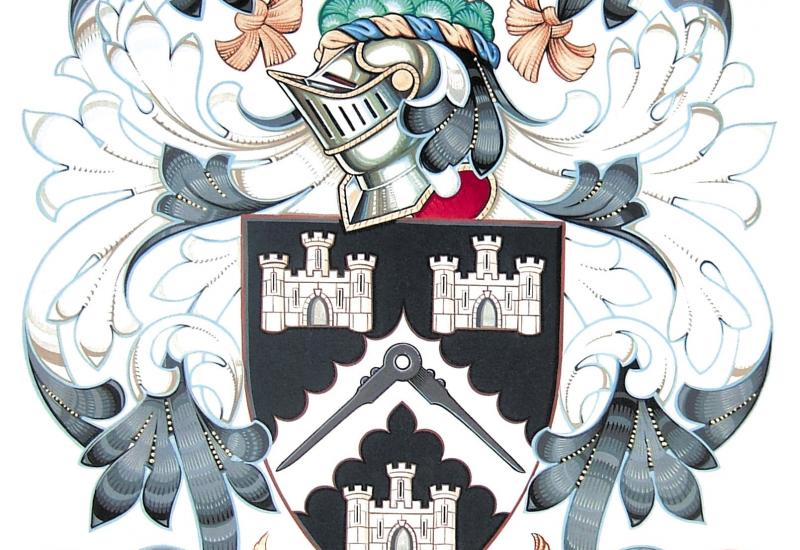 This is the Masons' Livery Company coat of arms. The Company is collecting masons' marks on its stand (A20) at the Natural Stone Show.
The Masons' Livery Company (the Worshipful Company of Masons, to give it its official title) is once again at the Natural Stone Show in London at ExCeL from 30 April to 2 May, where it will be...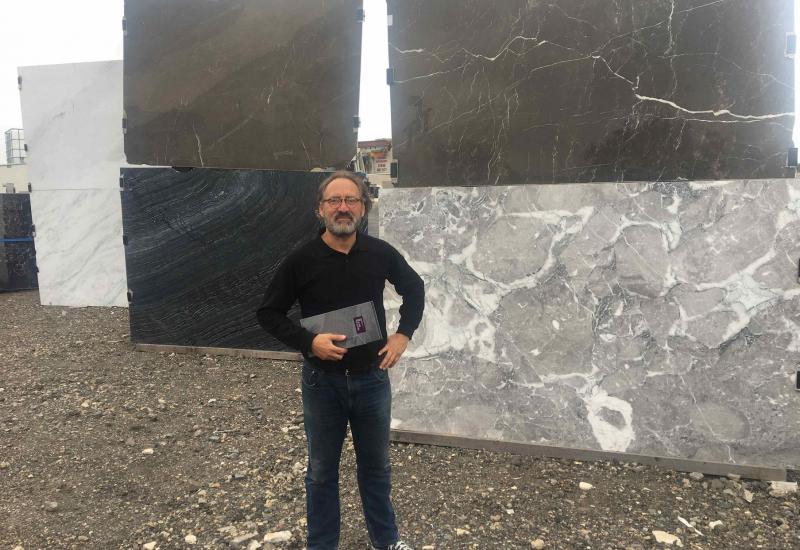 Carlos Zanarotti at his Slab Centre yard in Harefield, London, is looking for specialist stone sawers and fixers he can suggest to developers and architects for their projects and hopes to sign some up at the Natural Stone Show in London 30 April-2 May.
Slab Centre is looking for specialist stone contractors who can saw and fix and who it can recommend to clients who buy its stone.Carlos Zanarotti, who introduced Slab Centre at the previous Natural...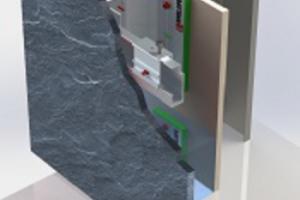 The new Welsh Slate / SFS UK facade system being previewed at the Natural Stone Show in London.
Welsh Slate has partnered with SFS UK, a market-leading fastening systems manufacturer, to create a new natural slate facade system it is previewing at the Natural Stone Show in London at ExCeL 30...
Pages