Equipment
The latest news from the Stone Industry
Stonegate Precision Tooling says it is introducing the next generation of stone cutting with its new Tempest diamond bridge saw blade.The Tempest segments use nine layers of latest technology...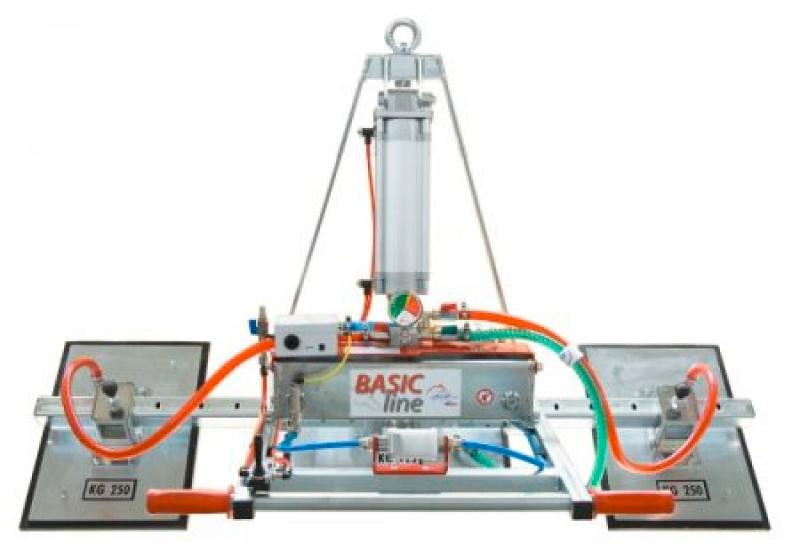 You could win a Manzelli BAS 3PN vacuum lift like this - just click here.
Need a vacuum lift? You could get one free from On Point Engineering simply by entering the company's competition.All you have to do is tell On Point who you are and give them an email address...
JCB has unveiled its first lithium-ion battery powered products - a mini excavator and a scissor lift.One of Britain's most successful manufacturing companies, JCB still believes that most jobs...
Alphacam CAD/CAM software for stone processing machinery sees two major enhancements in its 2018 R1 release.Firstly, there is increased support for guard visualisation when creating the disc cutting...
On Point Engineering, set up as a new stone processing machinery supplier in the UK by Bruno Machado last year, has taken on the UK agency for Thibaut stone processing machines.Bruno Machado has been...
Stone treatment and protection company Fila has launched a new treatment to protect calcium carbonate-based stones (marble, limestone and travertine) from attack by acid.It does not totally eliminate...
Neo Granite, one of the Midlands' leading granite, marble and engineered stone processors, is the first UK company to take delivery of a Bovone edge polishing and mitring machine, one of the...
When you have seen the light you will never want to return to Correx. Digital templating is delivering significant productivity improvements to stone companies. Below is what some users of the Laser...
There are already a lot of stone companies using Alphacam from Vero Software for CAD/CAM operations on their CNC machinery and there are likely to be more following the latest release of Alphacam...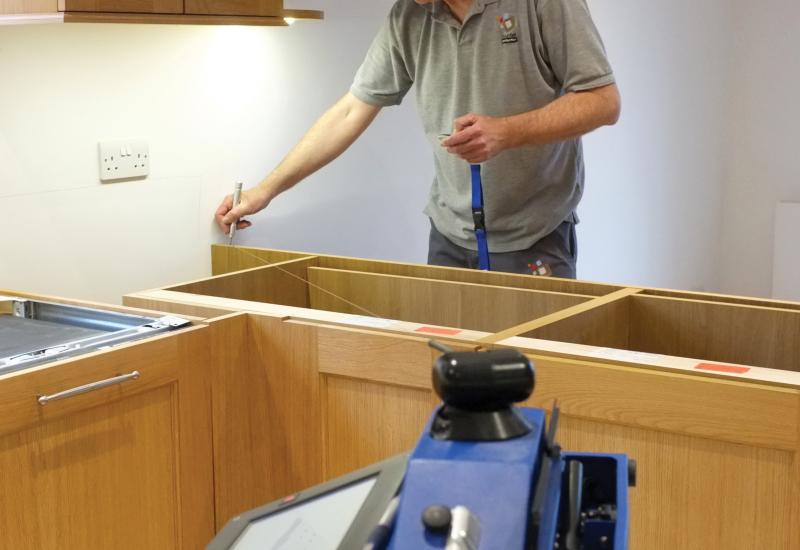 Graham Bowles has been a Templater Fixer with Counter Production in Watlington, Oxfordshire, for 10 years and has used a Proliner for the past five of them. He says: "It's not the measuring. It only takes five minutes to measure. Then you spend an hour… an hour-and-a-half discussing the overhangs and things like that with the customer."
When digital templating first entered stone workshops in the UK it was Prodim that led the way. Many companies now would not use anything else. NSS asked some of them what keeps them loyal to Prodim....
For many years, Biesse and its glass and stone machinery company, Intermac, have invited customers to its headquarters in Pesaro, Italy, to see how the CNC workcentres and waterjet cutters are made....
Throughout 2017 Bosch Professional is offering the trades that use its tools the chance to trial its latest products – and keep them for free.The only stipulation is that you have to provide...
Richard Chandler, who runs the stone tools and consumables supply company Combined Masonry Supplies with Richard Neal, sends his sincere thanks to everyone who has conveyed their good wishes to him...
French stone machinery company Thibaut has teamed up with a French waterjet maker, LDSA, to offer a waterjet cutter for the stone industry.Waterjets have become especially popular since the...
Following the report last month of the company fined £16,000 for exposing its employees to excessive vibration from the power tools they were using (read the story here), tool company Ghines...
Pages