Equipment
The latest news from the Stone Industry
When you have seen the light you will never want to return to Correx. Digital templating is delivering significant productivity improvements to stone companies. Below is what some users of the Laser...
There are already a lot of stone companies using Alphacam from Vero Software for CAD/CAM operations on their CNC machinery and there are likely to be more following the latest release of Alphacam...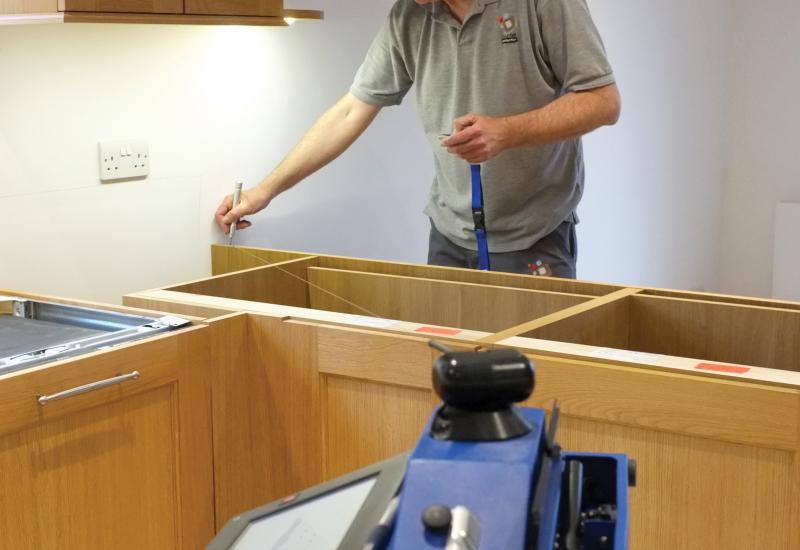 Graham Bowles has been a Templater Fixer with Counter Production in Watlington, Oxfordshire, for 10 years and has used a Proliner for the past five of them. He says: "It's not the measuring. It only takes five minutes to measure. Then you spend an hour… an hour-and-a-half discussing the overhangs and things like that with the customer."
When digital templating first entered stone workshops in the UK it was Prodim that led the way. Many companies now would not use anything else. NSS asked some of them what keeps them loyal to Prodim....
For many years, Biesse and its glass and stone machinery company, Intermac, have invited customers to its headquarters in Pesaro, Italy, to see how the CNC workcentres and waterjet cutters are made....
Throughout 2017 Bosch Professional is offering the trades that use its tools the chance to trial its latest products – and keep them for free.The only stipulation is that you have to provide...
Richard Chandler, who runs the stone tools and consumables supply company Combined Masonry Supplies with Richard Neal, sends his sincere thanks to everyone who has conveyed their good wishes to him...
French stone machinery company Thibaut has teamed up with a French waterjet maker, LDSA, to offer a waterjet cutter for the stone industry.Waterjets have become especially popular since the...
Following the report last month of the company fined £16,000 for exposing its employees to excessive vibration from the power tools they were using (read the story here), tool company Ghines...
Samskip's multimodal flat-packs are handled in the same way as containers – from lorries to trains to ships. The stone remains securely in place with no re-handling so is not in danger of being damaged en route, but is easily and safely loaded and unloaded at each end of the journey. And making the most of transport options achieves the lowest costs.
If you are buying from Europe and want to arrange your own transport, Samskip offers a specialist solution for the stone industry.Stone slabs are heavy, bulky and brittle, which makes them difficult...
There are now so many adhesives, sealers, cleaners, enhancers and all kinds of other treatments available for stone that fixers and tilers are putting their hands up in defeat. But stay calm. Help is...
There is a manufacturing fault on the swivel shackle on the widely used Abaco Little Giant forklift boom lifter. The product is being recalled and anyone who has a Little Giant should return the...
…and that this, the T658 multi-function profiling centre, and other Thibaut machines will be making them.Stéphane Couteaud, the sales manager for Thibaut whose area includes the UK and Ireland...
It was a big day for Ian Lowes Stonemasonry when it took delivery of its first heavyweight Sasso K900. It was a big day for Pat Sharkey and his son Neil of Pat Sharkey Engineering, too, as this was...
ThermaTech was used to clean one of the historic white Wiltshire Horses in Westbury [Read More]Restorative Techniques expunges devilish graffiti off 14th Century church [Read More]Cleaning buildings...
Tilemaster Adhesives has introduced five new colours to its flexible Grout 3000 range and the new formulation Silicone 3000+. There are now 14 options from white to charcoal.The new non-staining, pH...
Pages