Equipment
The latest news from the Stone Industry
At the end of this month (25-28 September) Marmo+Mac, Euorpe's main international stone exhibition, will be back in Verona, Italy. Britain's machinery suppliers will be there supporting the...
There are major changes at LPE Group (which took its name originally from the American Laser Products templaters it sells in Europe) with the Directors, Carl Sharkey and Simon Bradbury, splitting the...
Tools and equipment company Stonegate has introduced a new materials handling and lifting range and for this week only - today (2 September) until Friday (6 September) - you can pick up some...
Tool company Vetro Tooling has moved into the supply of CNC machinery. Following the Natural Stone Show in London earlier this year, at which Vetro exhibited, Denver's stone machinery is now...
Having moved into new premises and taken on more staff, Andy Bell of Stone Equipment International is ready to meet the changing needs of all sectors of the stone processing industry.New...
Stonetools in Tunbridge Wells, Kent, is selling a range of Marmoelettromeccanica CNC edge profiling tooling for stone fabricators that the makers say can increase productivity by at least two-and-a-...
There is a new version of the Alphacam CNC stone machinery management software. It is called Alphacam 2020.0 and the company that supplies it says it includes even more best-in-class technology...
Visit the Doro Tape stand at NAMM Tradex 20-21 June at Warwickshire Events Centre to find the best Aslan sandblast stencil masking film for your work.Doro Tape, which regularly supports the NAMM...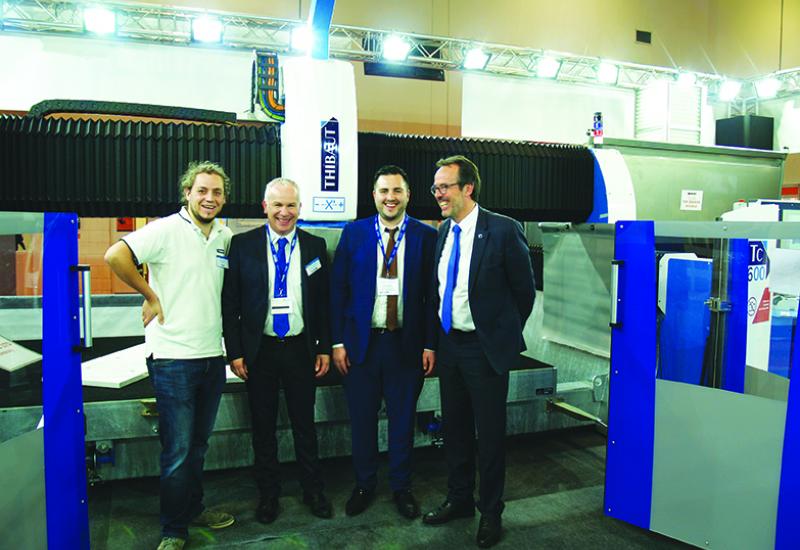 French machinery manufacturer Thibaut showed a range of its CNC machines on the On Point Engineering stand at the Natural Stone Show in London. Pictured here in front of a TC 600 are (left to right) Service Engineer Julian Millet, Thibaut Area Slaes Manager Laurent Champion, On Point MD Bruno Machado and Thibaut MD Jacques Thibaut.

 
The Natural Stone Show in London takes place every other year, so this year's exhibition at ExCeL from 30 April to 2 May was the first opportunity On Point Engineering had had to exhibit...
Watch a video of SMC Stone Machinery at the Natural Stone Show at ExCeL London, 30 April-2May 2019.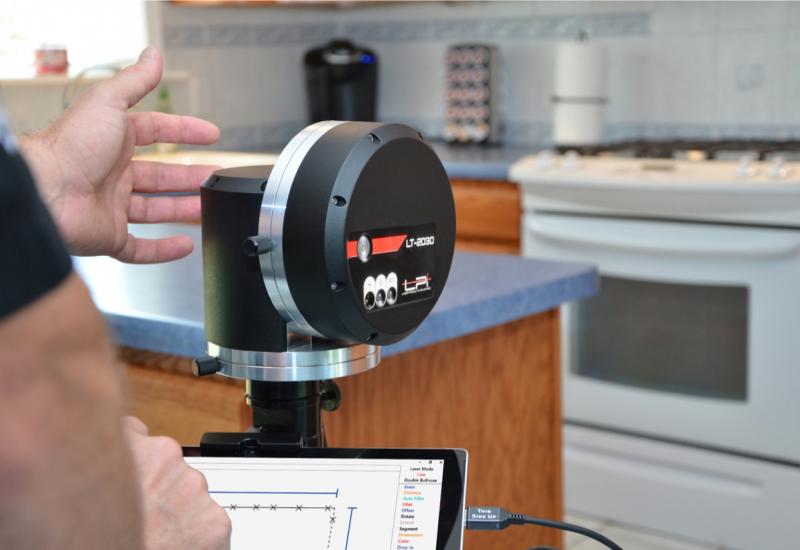 The laser digital templater from LPE Group is just the start. Visit the company's stands (D60, E59) at the Natural Stone Show in London to see so much more.
The Americans achieve some of the highest productivity in the world by devising innovative solutions that reduce waste, save energy and achieve more product per employee.You can see some of those...
Chris Arund, the UK Commercial Director at machinery company Intermac, believes ceramic and sintered material is the next big product area for stone processors – an area many have already moved...
Italian machinery company Breton promises an impressive line-up on its stand at the Natural Stone Show / Hard Surfaces in London's ExCeL exhibition centre 30 April-2 May.Register for your free...
If you are looking to gain an edge on competitors by investing in new machinery, tools or consumables, the Natural Stone Show at ExCeL in London from 30 April to 2 May offers you a chance to...
Italian company Diatex has been a leading manufacturer of diamond tools for ceramics, stone and glass for 20 years. Now, using sandwich technology to combine materials, Diatex has created the ideal...
Pages