Stones / Quarries
The latest news from the Stone Industry
The Society for the Protection of Ancient Buildings (SPAB), along with conservation firms and other heritage organisations, says there is a crisis of supply of Horsham stone roofing slabs.Horsham...
It is not every day you get an Inuit artist visit your quarry, but Kentish Ragstone producer Gallagher was delighted to welcome Piita Irniq, who is also an educator and statesman, to its Hermitage...
The First Minister of Wales, Mark Drakeford, praised the contribution to the principality of minerals extraction when he delivered the keynote speech at the annual Mineral Products Association (MPA)...
Architects fully appreciate the complementary nature of glass and stone and the winners of the Kent Design & Development Awards will get a reminder of it in the trophies they receive. Designed by...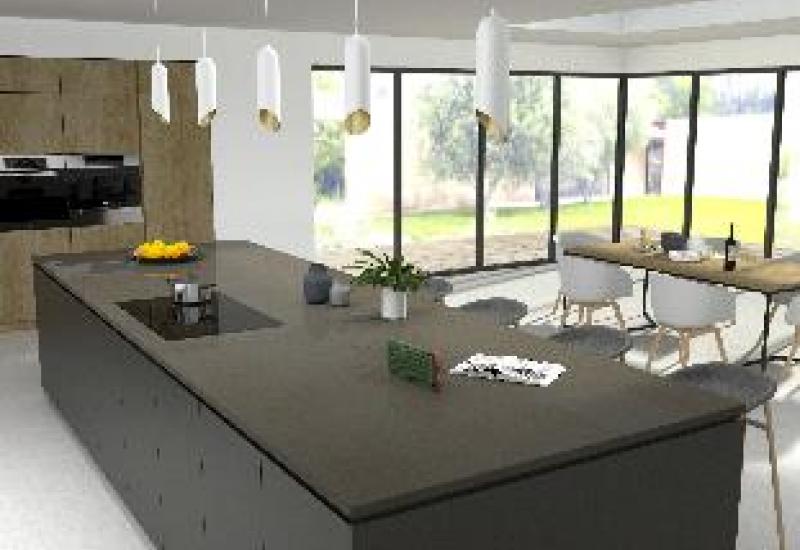 Offering a highly practical yet aesthetically pleasing surface solution for interior design hotspots such as the kitchen and bathroom, CRL Quartz by CRL Stone is available in an extra-large slab...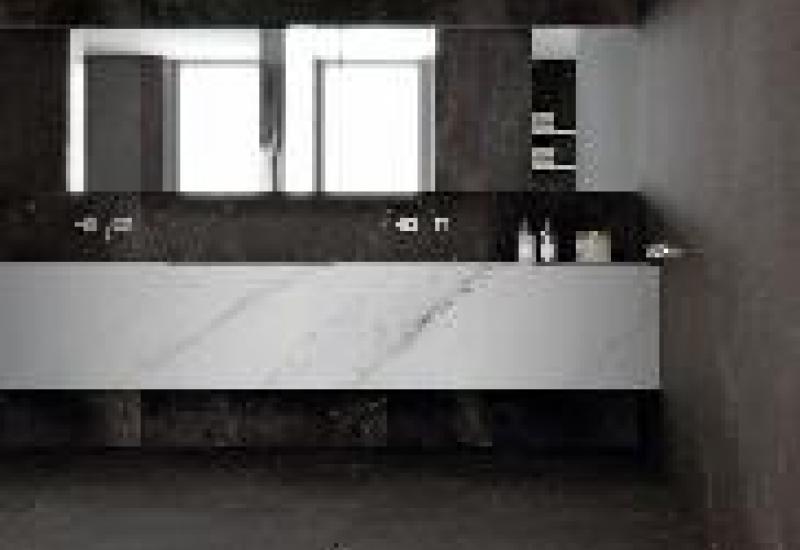 Following the success of its Ceralsio porcelain surface, CRL Stone has launched tiles for walls and floors, for a seamless finish in the kitchen and bathroom.Available to match the kitchen worktop...
The picture here shows a new block stone called Rutland White that Clipsham Quarry Company is introducing.It is an oolitic limestone from 20m below the Clipsham block stone that has been quarried...
Burlington has gained planning permission to extend its Cumbrian slate quarry at its headquarters in Kirkby-in-Furness. The application received unanimous support and approval from Cumbria...
Stone Federation Great Britain's Quarry Forum gives its opinion on issues relating to the stone industry from the point of view of companies that extract dimensional stone from opencast and...
A quarry in Devon that is believed to be one of original sources of the stone used to build Exeter Cathedral 800 years ago has been re-opened to supply stone for repairs.Stone was last extracted from...
McKeon Stone's Threecastles Quarry in Stradbally, Co Laois, Ireland, has been used as backdrop by a company called Horseware that makes clothes for the fashion-conscious horse-rider and for the...
The USA has not traditionally quarried a lot more marble than the British Isles. But it is producing considerably more now that a 110-year-old quarry in Arizona has been re-opened after more than 75...
Planning permission for the next 26 years at its existing quarry, a new quarry, a new workshop with new machinery and an industry heavyweight as Chairman – Cotswold Stone Solutions is ready to...
Ham & Doulting Stone Company is returning to Park Lane underground quarry to extract Bath Stone.The company spent £800,000 opening up a new portal at Park Lane, which is under Neston Park...
Visitors to Hanson Bath & Portland's Monks Park underground Bath stone quarry at the start of August will remember the burn in their legs as they reached the top of the 212 steps back into...
Pages