Latest News
The latest news from the Stone Industry
Major Kitchen Trends are being brought to you by Caesarstone and Lidewij Edelkoort in this year's kitchen trend book, titled Form Follows Food.Fish and chips? Pah! People want a whole eating...
There is plenty of natural stone in the show gardens of the Royal Horticultural Society's Chelsea Flower Show these days and when the show opened at Chelsea Hospital on 21 May this year quite a...
The new British Standard for memorials, BS 8415, requires rigid fixing systems to withstand a hortizontal force of 150kg for a minute. To demonstrate just how difficult it is to produce a force of...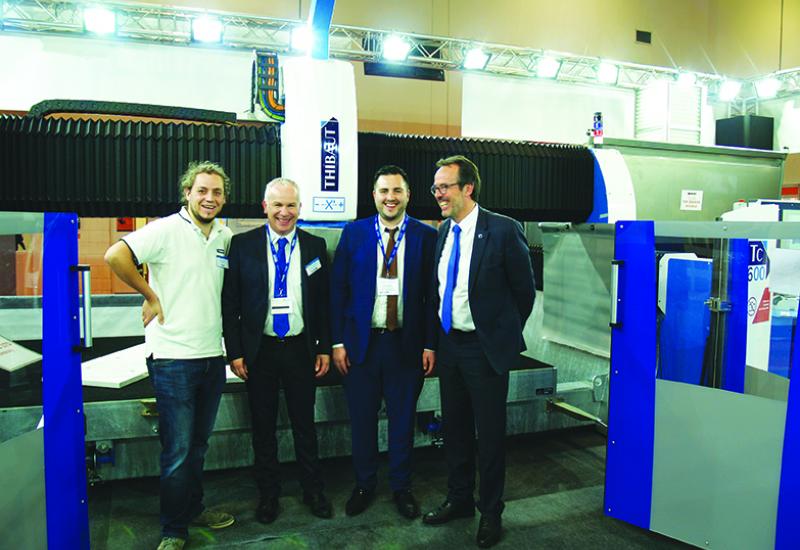 French machinery manufacturer Thibaut showed a range of its CNC machines on the On Point Engineering stand at the Natural Stone Show in London. Pictured here in front of a TC 600 are (left to right) Service Engineer Julian Millet, Thibaut Area Slaes Manager Laurent Champion, On Point MD Bruno Machado and Thibaut MD Jacques Thibaut.

 
The Natural Stone Show in London takes place every other year, so this year's exhibition at ExCeL from 30 April to 2 May was the first opportunity On Point Engineering had had to exhibit...
Eric Brookes MBE, a past President of Stone Federation Great Britain and a Liveryman and Honorary Court Member of the Worshipful Company of Masons, died peacefully at home on Saturday (18 May).Fellow...
Mark Priestman has more than 20 years' experience in the natural stone sector. He plays an active role in the development and delivery of training in this specialist environment. Along with his...
David Francis was a hands-on mason who specialised for many years on the memorial side of the stone industry. If you have an issue regarding memorial masonry, David is happy to help. In the...
'Read All About It' by Jeni Wood has won Lovell Stone Group's 'Inspired by Space' competition that marked the 50th anniversary of man landing on the Moon.The stone group gave Bath...
In case the Spanish food was not hot enough, there was even fire eating at the grand opening of Cosentino's newest Centre in Newmarket, East Anglia, on Friday 26 April.The Newmarket Centre is the...
Robert Merry is an independent stone consultant and expert witness in disputes. He ran his own company for 17 years before becoming first an independent project manager and now a consultant.Firstly,...
The First Minister of Wales, Mark Drakeford, praised the contribution to the principality of minerals extraction when he delivered the keynote speech at the annual Mineral Products Association (MPA)...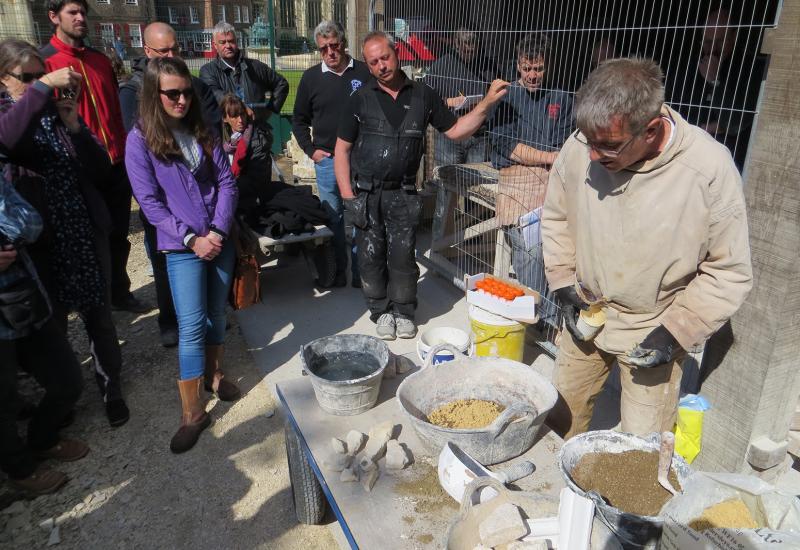 Nigel Copsey will talk about the benefits of hot lime at the symposium in York on 10, 11 and 12 June. To book a place on the symposium, click here.
Want to know about traditional lime mortars? Then book a place on the Building Limes Forum's 'Traditional Mortars Symposium' taking place in the Hall of St Anthony in York and York...
Europe could soon be joining China in having tariffs imposed on its quartz and granite by America.An American interagency group is meeting on Wednesday this week (15 May) to consider import duties on...
The North West's Roofing Apprentice of the Year has been rewarded with a trophy in Welsh Slate.Welsh Slate, the UK's largest manufacturer of indigenous natural roofing slate, supplied...
It is useful sometimes to take time out to think about what you are doing and why you are doing it, as well as to hear the latest thoughts on a subject. That was the benefit of this heritage CPD from...
Pages