Latest News
The latest news from the Stone Industry
A new World War I memorial in Nottingham with 13,501 names cut by laser into its Cwt-y-Bugail Welsh slate (supplied by Berwyn) was unveiled yesterday (28 June) by HRH The Duke of Kent supported...
The Commonwealth War Graves Commission (CWGC) has opened its first, specially built visitor centre in Beaurains, France, just an hour's drive from the channel ports. See the CWGC video...
Waste is time and time is expensive. That's what NeoGranite in West Bromwich learnt from employing consultants to help it with the design of its new factory.NeoGranite has doubled the size of its...
email
[email protected]
1 October the VAT rules change so that most contractors will stop paying the VAT element of their sub-contractors' bills. But subbies will still have to...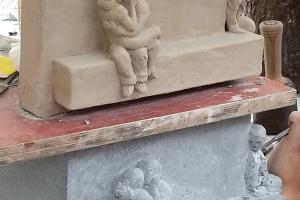 Henrik Størksen from Norway produced this carving from the clay model on top of it that he also fashioned. It will go into a bench in the new Torvet Square due to open in Trondheim next year. Although Henrik is an apprentice, his carving was judged to be the best work overall in the European Stone Festival this year.
More than 100 stonemasons and apprentices, including a good showing from the UK, had fun interpreting the theme of 'games' in soapstone at the European Stone Festival this month (21-23 June)....
Lettercutter Ieuan Rees has become a YouTube sensation with a video that was recorded in 2012.Ieuan, from Ammanford in Carmarthenshire, Wales, is now 78 years old. The video has suddenly attracted...
Three brothers living in Ilford, East London, and operating as part of what the Metropolitan Police describe as a Romanian organised crime group have been sentenced to a total of 28 years in...
Sally Clarke of Odlings MCR, which supplies machinery and equipment to memorial masons, cracked open the Champagne as NAMM Tradex exhibition came to an end on Friday (21 June). She had a bag full of...
Caesarstone UK, selling the Israeli Caesarstone quartz, has opened a second distribution centre. It is in Trafford Park, Manchester. The company's original depot of 4,000m2, which marked its...
With a move to smart new premises in Hemel Hempstead, stone wholesaler Nile Trading is ready to become a trend setter rather than a trend follower, says Director Neel Shah.Nile Trading UK Ltd has...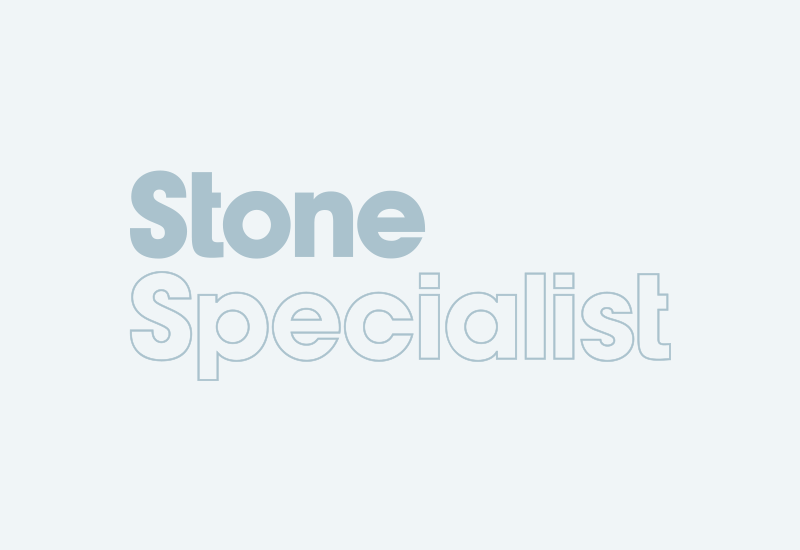 The Door & Hardware Federation is hammering home the significance of appropriate training following the death of a woman killed in an industrial door incident. The Incident took place in August...
The art of stonemasonry has existed for centuries – ever since humans started making and using tools to survive. From those seemingly 'menial' tools to some of the world's...
Stonemasonry at West Dean College of Arts & Conservation, near Chichester, West Sussex, can be studied on a variety of different levels, from beginners on short courses through to those wanting...
Ethan Conlon from Burford, Oxfordshire, is this year's stonemasonry entrant for Team UK in WorldSkills, taking place in Kazan, Russia, 22-27 August, writes Marc Pate, WorldSkills UK Expert in...
Just as the Health & Safety Executive has announced it is intending to crack down on workplace dust in the coming weeks, a stonemasonry company has been fined £8,000 with £10,000...
Pages