Latest News
The latest news from the Stone Industry
Tottenham Hotspur has finally moved into its new £1billion stadium and last night (3 April) won its first game there 2-0. It was against Crystal Palace. Caesarstone was also a winner, with nine...
The restoration of 18th century Poltimore House, Devon, is the backdrop for a Building Limes Forum 'Lime Slam' on Saturday 13 April.The Building Limes Forum is running the event. The...
Okite, which supplies quartz and marble slabs, has now moved from the London Colney warehouse and office where it has been based since 2013, to a new warehouse near Sheffield.The company says its...
A new feature at the Natural Stone Show taking place in London at ExCeL from 30 April to 2 May is the 'Sculptors' Studio', where some of the industry's leading artists...
A Salford building contractor has been sentenced after exposing workers to the dangers of falls from height and exposure to silica dust.Manchester Magistrates' Court heard on 26 March how,...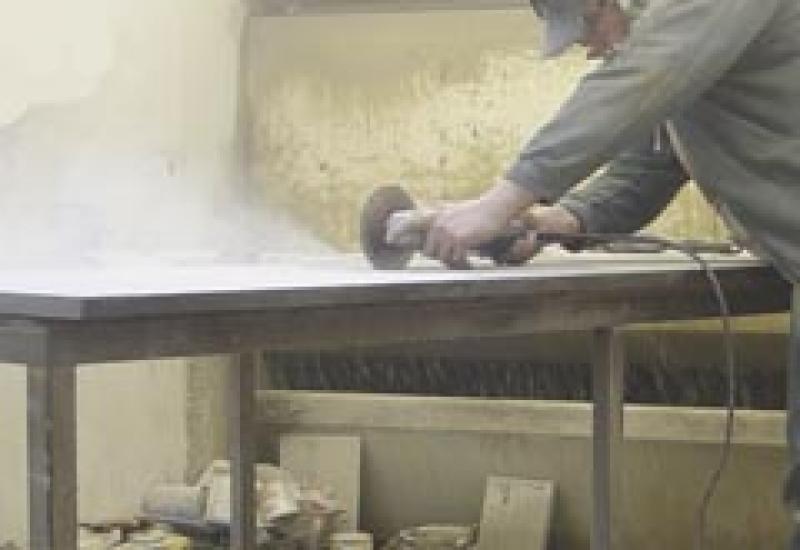 Ignoring risks of vibration injuries to employees is getting more expensive, but it is only one of the risks this person is exposed to. He has no protection against the high silica content stone dust and petrochemical resin dust from cutting this quartz slab, which he is doing in the direction away from the waterwall, sending the dust out into the workshop. There is no guard on the angle grinder and debris on the floor constitutes a trip hazard.
The cost of ignoring the damage that vibration can cause to employees using power tools is increasing. And companies that ignore the risks are more likely to get prosecuted.The latest prosecution was...
This year marks the 10th anniversary of Neolith sintered stone – and the investments made by TheSize, which makes the material, in 2018 have positioned it for significant growth this year.Part...
There are internet scammers who try to sell what they imply are lists of visitors to exhibitions. Currently doing the rounds are emails saying they can provide lists of visitors to the Natural Stone...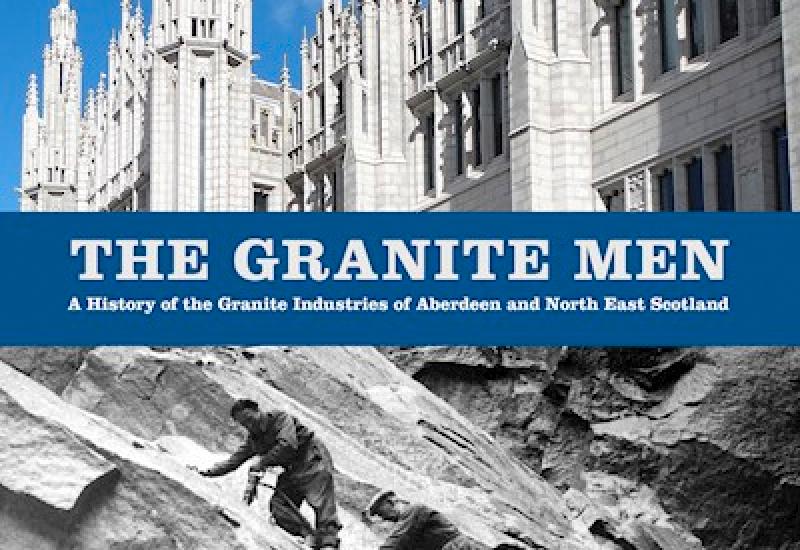 A new book called The Granite Men about the granite workers of Aberdeen – the Granite City – is published on 2 April.It has been written by Aberdonian author Jim Fiddes. In it he reveals...
See Caesarstone at Hard Surfaces, ExCeL London, 30 April - 2 May: Get your ticket for Hard Surfaces here...Quartz company Caesarstone has appointed two new sales people with strong backgrounds...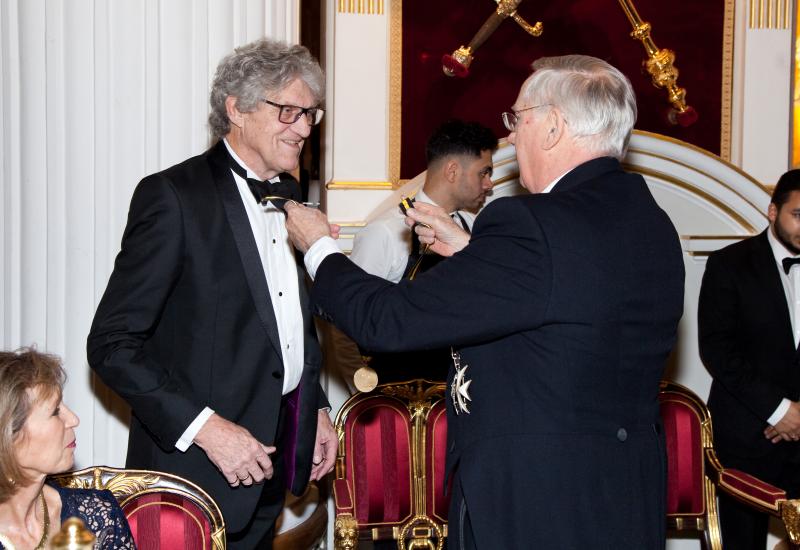 Peter Harrison receives his Duke of Gloucester Gold Medal from the Duke at the Mansion House in London.

Photo: Michael O'Sullivan Photography

https://www.michaelosullivanphotography.co.uk/online-gallery/1939
Peter Harrison, stalwart of the Stone Federation, aficionado of British (and other) Standards, stone consultant and system designer (temporarily retired but now busier than ever with a new...
Charles Blair, the founder of tools company Charles Blair (Aberdeen) Ltd and Charles Blair (Diamond Products) Ltd, died on 27 February at the age of 79. He had bravely fought against Parkinson's...
Low carbon, low maintenance, sustainable stone has a lot to offer housing. And with the government having committed to adding 300,000 homes a year to the UK's housing stock by the mid-2020s to...
A company that went into administration following the death of an employee has been fined £900,000 that it is unlikely ever to pay. It was also ordered to pay costs of £60,336.99, which...
The pictures here were taken by Paul Maggs, head of the stonemasonry department at City of Bath College. They show some of the carvings being produced by his students for the Lovell Stone Group...
Pages