Market Intelligence
The latest news from the Stone Industry
To those working on fast track projects, the government's complaint about a lack of productivity in construction might seem harsh. But the government is looking for innovation.The fire at...
Construction output continued its recent decline in March, falling 4.9% compared with March last year to £12.5billion. New work declined by 5.2% and repair & maintenance by 4.2%.The figures...
Limestone quarries and stonemasons are always wondering how to reduce the amount of waste they have to dispose of. One solution might be to turn it into paper. A company is making paper in just...
Following President Trump's imposition of tariffs on imported steel and aluminium, quartz manufacturer Cambria, partnered in the UK by Granite Granite, has now (17 April) filed an action calling...
Twenty years ago this year a campaign by English Heritage called The Roofs of England came to an end. It had some success. Since then, Terry Hughes has continued to champion stone roofing.Terry...
The Office for National Statistics (ONS) says it has anecdotal evidence that snow contributed to a 3% fall in construction output in February compared with the same month a year earlier - the biggest...
You might feel you have heard it before, but following the collapse of its pet construction contractor, Carillion, the government says it wants fairer payment terms for sub-contractors and it wants...
Almost 50% of Stone Federation's members work in the conservation and restoration sector, which plays a large part in the overall natural stone arena.This month, we are taking a brief look at...
As 2020 looms closer I have been thinking that surely this is going to be a year exploited by the nation's opticians. So far I have been disappointed.Imagine my glee, then, to see this headline...
One of my biggest concerns over the past year has been the rising number of installation failures in bathrooms. The main culprits – mesh backed stone and failed waterproofing.There is still a...
The look of marble and industrial chic are highly desirable, especially when they come packaged as a product that can cope with every day living. That's the promise of engineered stone as it...
HRH Prince Charles, who is the Duke of Cornwall as well as the Prince of Wales, paid a visit to DeLank quarry in Bodmin, Cornwall, on 21 March to see the source of one of the county's great...
Stone effect or the real deal?The true mark of any style, design or brand that can be given the much sought after accolade of being said to have survived the fickle finger of fashion is to be...
Robert Merry is an independent stone consultant and project manager who ran his own company for 17 years. He also acts as an expert witness.Installing large format stones as internal flooring or wet...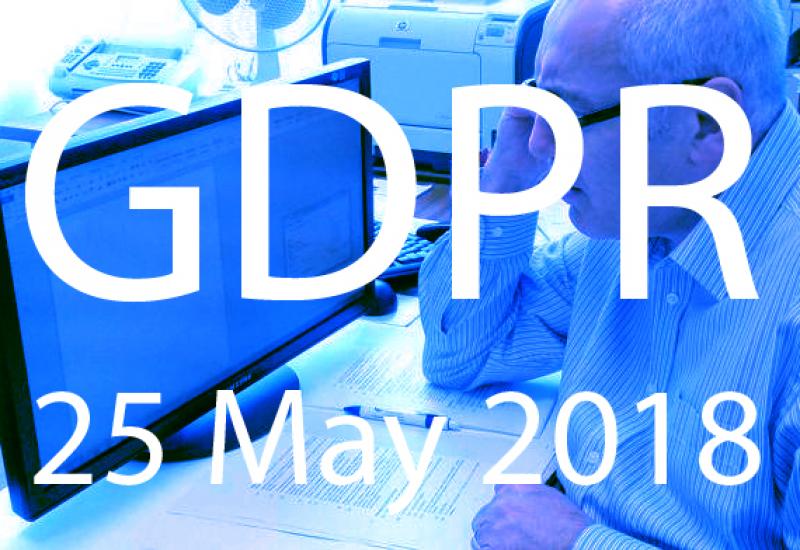 Online protection. Most of the data held by most companies about their customers and employees will become illegal on 25 May. Find out more at bit.ly/GDPR4SME.
Don't buy what are being described in emails from Ashley Emery (and other names) as 'Natural Stone Show 2018 Attendees email lists' if you expect to get a list of people and companies who...
Pages